Are you struggling with debt? Running behind on your payments? Do you want to file for bankruptcy? It can be challenging to know whether you should file for bankruptcy and what kind. A Deerfield Beach bankruptcy lawyer can advise you on what makes the most sense for your unique situation. Contact Fleysher Law today to start the process. You can reach our Deerfield Beach Bankruptcy Lawyer through our contact form or call (888) 886-0020 for a free consultation.
Find Bankruptcy Relief With the Help of Our Experienced Deerfield Beach Bankruptcy Lawyer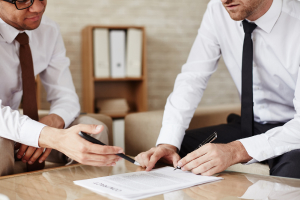 We know that bankruptcy can seem like the worst possible solution when you're in debt and struggling to make ends meet. It can feel embarrassing or like you're admitting defeat. But if your financial situation is causing you distress, it's important to remember that help is available. Our experienced bankruptcy lawyer has a history of helping clients in South Florida find a way through their financial crises and start over with a clean slate.
In fact, for many years, our bankruptcy law firm has helped individuals facing financial hardships deal with the intricacies of bankruptcy process.
There are many reasons someone might choose to file bankruptcy—losing a job, an unexpected illness, or a divorce or separation. We will take our time to listen carefully and understand your situation to provide personalized service tailored to your needs.
Understanding the Bankruptcy Law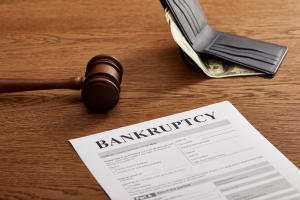 Bankruptcy is a broad term which could mean a lot of things. There is a lot of information out there, but finding the correct information can be difficult for people going through this process. Below is some basic information on what you need to know about bankruptcy.
The United States Bankruptcy Code outlines the 6 types of bankruptcy, but bankruptcy often falls into two major categories: Chapter 7 or Chapter 13.
Debts are wiped away under Chapter 7, also called liquidation bankruptcy. This is for those who have experienced difficulty making their regular debt payments. A court-appointed trustee liquidates your assets in a Chapter 7 case, sells the proceeds, and distributes the money to your creditors. Some assets, like your car or furniture, might be exempt. Once Chapter 7 is complete, you are no longer liable for any of the debts included in the bankruptcy case.
The court approves a repayment plan in a Chapter 13 bankruptcy case, also known as a wage earner's or repayment plan, allowing you to pay off debts over 3-5 years. Once you have paid off these debts, you are no longer accountable for them. In this sort of bankruptcy, you could keep assets like a foreclosed home that you might otherwise lose in a Chapter 7 case. Notably, under the Chapter 13 payment plan, you must make all your mortgage payments on time.
Understanding the Bankruptcy Process in Deerfield Beach FL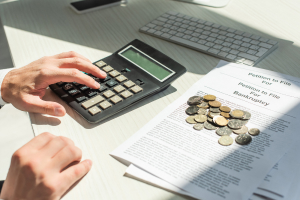 The standard process for Chapter 7 and Chapter 13 bankruptcy are as follows:
Consult a bankruptcy attorney about your options: An attorney will assess your debt status and give you advice on your choices. Your bankruptcy attorney will assist you in completing the required paperwork whether you file under Chapter 7 or Chapter 13.
Filing for bankruptcy: You can file for bankruptcy with the help of FL bankruptcy lawyers. Your creditors have been informed, and they must stop trying to collect from you.
Attend a meeting with your creditors: After declaring bankruptcy, you must meet with your creditors within 30 to 45 days.
Be ready for any objections: Your creditors have the opportunity to oppose the discharge of debts under Chapter 7. If they do, a hearing for an adversary will be scheduled.
Chapter 7 discharge: After handling any objections, the bankruptcy court releases you from debt. This situation frequently happens within 6 months of your file.
Chapter 13 payments: The bankruptcy trustee collects your monthly payments under Chapter 13 and regularly distributes them to your creditors. As previously stated, this will continue until your payment plan is finished, which might take 3-5 years.
Discharge under Chapter 13: The court discharges any outstanding unsecured debts once your payment plan is finished.
Bankruptcy Cases We Handle
If you're struggling financially, it's time to consider filing for bankruptcy. At Fleysher Law Firm, we can help you navigate the process by representing you through your Chapter 7 or Chapter 13 bankruptcy. We do everything from drafting and filing your paperwork to appearing in court with you when necessary. Here are some of the cases we handle:
Chapter 7 Bankruptcy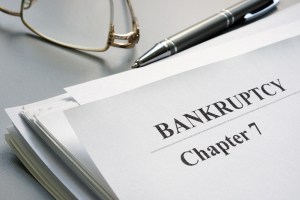 Debtors in Deerfield Beach who are unable to make their debt payments have the option of seeking relief by filing for Chapter 7 bankruptcy. Chapter 7 bankruptcy may be able to provide you with the debt relief you need to move past everything and start again. A Deerfield Beach Chapter 7 bankruptcy lawyer can advise you and assist you in making decisions that are in your best interest. Bankruptcy lawyers can ensure that your filing is complete and accurate. If there is a problem with your filing, such as an error in your income reporting, Deerfield Beach bankruptcy attorneys can assist you in resolving it.
Chapter 13 Bankruptcy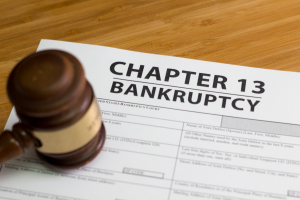 Chapter 13 bankruptcy is a great tool to help you achieve a fresh financial start without sacrificing your assets. The Chapter 13 process requires you to submit a repayment plan to your creditors, in which you will pay off some amount over 3-5 years, depending on your income and debt. You will be able to keep all of your property, but if you fail to comply with the terms of the repayment plan, it will be modified or terminated by the court.
Deerfield beach bankruptcy attorneys will be your go-to person if you want to pursue a Chapter 13 bankruptcy. They can help you file for bankruptcy and assist you with creating and submitting a repayment plan that satisfies the court and your creditors. They can also help you in case of any complications during the process, such as:
If a creditor objects to your repayment plan; or
If a creditor violates one of the terms of your repayment plan.
Chapter 11 Bankruptcy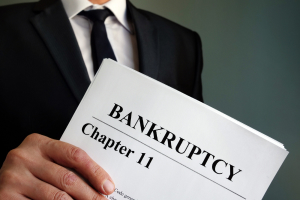 It can be challenging to file for Chapter 11 bankruptcy on your own. You have little time to run your business and maintain relationships with family and friends outside of your business due to the piles of time-sensitive paperwork, endless meetings with courts and creditors, and the computation required to develop a reorganization plan. Contact Chapter 11 bankruptcy lawyers to handle the complex procedure so you can focus on yourself, your family, and your business.
What You Can Expect From an Experienced Bankruptcy Lawyer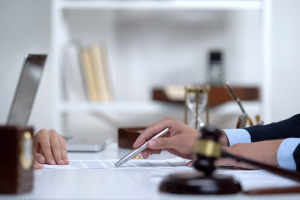 When dealing with the emotional and financial turmoil of something as serious as bankruptcy, you want to be sure you've hired Deerfield Beach bankruptcy attorneys who will help guide you through this difficult time. Here are some things you can expect from experienced bankruptcy attorneys:
Expect skill from your bankruptcy attorney. Not every bankruptcy case is complex, but neither are they all simple. In either matter, your bankruptcy attorney should be qualified to handle your case.
Generally speaking, the complexity of your bankruptcy will be determined by:
The facts of your case;
If you declare bankruptcy under Chapter 7 or Chapter 13;
If you own a small firm, whether the bankruptcy trustee will sell any of your assets (an asset-based bankruptcy case or a "no asset" bankruptcy case); and
If it will involve bankruptcy litigation.
One method to determine whether it's a good fit is to inquire if bankruptcy attorneys have previously represented clients in comparable situations and check their standing with Florida bar associations.
Expect reliable legal advice from your bankruptcy attorney. The service your bankruptcy attorneys offer will outline your retainer agreement, which you and your lawyer will sign.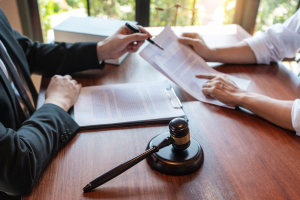 Additionally, your attorney is responsible for giving you legal guidance during the bankruptcy procedure.
First, you should anticipate hearing from your lawyer about whether declaring bankruptcy will be in your best interests. If so, you should also understand:
Whether filing for Chapter 7, Chapter 13, consumer bankruptcy, or another type will assist you in achieving your investment goals;
What to anticipate while filing for bankruptcy; and
Whether there are any unique hazards or challenges in your situation.
Most importantly, you can count on your lawyer to answer your calls or e-mails as soon as possible if you have any legal issues.
Your bankruptcy lawyer should prepare and file your paperwork.
To file for bankruptcy, you must complete a large file of paperwork. Most bankruptcy attorneys have specialist software to draft and submit the court-required bankruptcy papers on your behalf.
You will give your lawyer your financial details, including your income, expenses, assets, and debts. Your attorney will use it to create the official papers, which they will review with you to assure accuracy.
The court or the trustee may require you to submit additional paperwork or documentation. Your lawyer will make sure to do this right away because failing to meet a bankruptcy deadline might result in:
Delays in the process;
Cancellation of your case; or
Additional negative effects.
Because of these factors, one of your bankruptcy attorneys' duties is to be familiar with the legal system, local laws, and filing requirements.
Expect your bankruptcy lawyer to represent you at hearings. All debtors must attend a court hearing called the 341 meeting of creditors after filing for bankruptcy. However, additional hearings may be necessary for you (or your lawyer) to attend, depending on your case.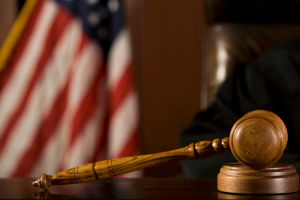 You can anticipate your lawyer to represent you at the following types of hearings:
Chapter 13 confirmation hearings;
Chapter 7 reaffirmation hearings; and
Any additional hearings on motions or objections that you, your creditors, or the trustee submit.
In most circumstances, your lawyer will be able to inform you about the hearings you might anticipate attending before you file your bankruptcy case.
Deerfield Beach Bankruptcy FAQS
Contact Fleysher Law To Speak With a Deerfield Beach Bankruptcy Attorney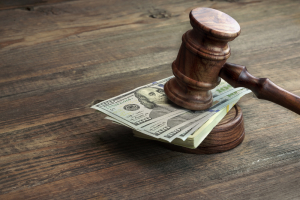 Bankruptcy is a complex process, and there are many facts that you need to be aware of. After all, filing for bankruptcy can impact your future. Speaking to a knowledgeable Deerfield Beach Bankruptcy Attorney who knows the bankruptcy process and is willing to fight for you is essential. Don't hesitate to contact our law firm to discuss the specifics of your case, whether you are considering filing for bankruptcy protection or cannot pay your creditors. We are available by phone and email. Call us at (888) 886-0020 for a free consultation.