If you've fallen behind on your mortgage due to the pandemic, economic recession, health problems, or any other reason, the fear of losing your home to foreclosure can make that stress even worse. Hiring a Florida foreclosure defense attorney can help you defend your case effectively and make the best of a bad situation.
Our principal attorney at Fleysher Law has helped countless Floridians protect their most precious asset from being lost in foreclosure. Since 2010, our law firm has been loyally serving the public and helping them get back on their feet after a financial spiral. Call us at (888) 568-3508 to schedule your free consultation with our experienced foreclosure defense lawyer.
How Our Florida Foreclosure Defense Attorney Can Help You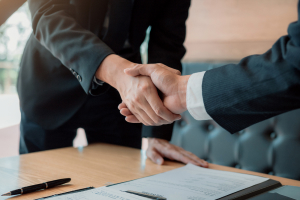 Whether you're exploring your options or have already been served with a foreclosure summons, our foreclosure defense attorney in Florida can help you.
Our law firm has a steady record of success in handling foreclosure cases. We know what needs to be done to give you the best chance at winning your case and keeping your home.
Whether you are initiating a foreclosure complaint or want to escalate into a foreclosure lawsuit, we can help you with all the necessary legal processes.
Stop Your Foreclosure Sale Date
Homeowners facing foreclosure have several options to stop the foreclosure sale date. They could impose their Right of Redemption under Fla. Stat. § 45.0315. In Florida, the Right of Redemption means that the homeowner has the opportunity to pay their creditor the full mortgage balance owed before the foreclosure sale.
The second option is to file a motion to stop the foreclosure sale with the court. This will require the homeowners to appear before a judge and prove that they have grounds to prevent the foreclosure sale from happening, such as:
Capacity to reinstate the mortgage arrearage;
Having a contract to sell the house and pay off the mortgage in full;
Having a short sale contract that's been approved by the lender;
Or possibly even an extreme hardship that warrants having the sale extended for a month or two.
Finally, homeowners have the right to file for bankruptcy to stop the foreclosure sale. Filing a bankruptcy case invokes the automatic stay under the U.S. Bankruptcy Code and halts all collections activity, including foreclosure sales. With Chapter 13 Bankruptcy, homeowners have the right to force the mortgage lender to accept a payment plan for the mortgage arrears over up to 5 years.
Lower Your Mortgage Payments
A method to lower mortgage payments is through Loan Modification. A loan modification is a way to change the terms of your mortgage agreement with your lender, and the amendment will reduce your interest rate, extend the loan length, or both.
Negotiating with a lender can be brutal and extensive, but with an experienced Florida foreclosure defense attorney, you have a significant chance of success.
Lower Your Principal Balance
Another method to keep your home is through Principal Reduction. The mortgage company agrees to reduce the amount you owe on your house in a principal reduction. This will make your payments more feasible and help you stay in your home.
You could also refinance your mortgage loan. This method will give you a lower interest rate and extend the loan term, making your payments more manageable.
Keep You in Your Property
If you are a tenant in your home, our foreclosure defense attorney could help you stay on the property until the end of your lease. The Landlord-Tenant Act protects tenants who are facing eviction due to foreclosure.
When Do I Need to Hire a Foreclosure Defense Attorney in Florida?
The best time to speak with Florida foreclosure defense lawyers is if you are already behind some mortgage payments and are foreseeing another missed payment for months to come.
Hiring a Florida foreclosure defense lawyer is handy when you have a valid defense against foreclosure. Your lawyer can help you establish your grounds and give you the best chance at keeping your home.
Understanding Foreclosure Laws in Florida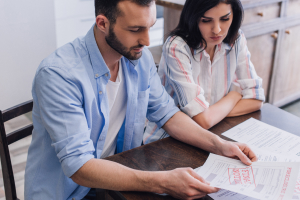 Florida Fair Foreclosure Act governs the legal procedure of foreclosures in the state. The bill made the foreclosure process much faster for lenders and included several protections for borrowers.
This act bears several advantages and disadvantages to the borrower and the lender, which we will discuss further.
Expedited foreclosure process. This is one of the major highlights of the bill. In the past, foreclosures in Florida could take years before it is completed. The recent law cut this process down to as fast as six months. This could be advantageous to both parties as a longer foreclosure process would only rack up more debt for the borrower while incurring more interest and other fees for the lender.
Finality of foreclosure judgments. This law also made foreclosure judgments final. This would mean that a borrower could no longer file for a post-foreclosure suit in some circumstances after the property has been sold in an auction.
Necessitate promissory notes. The bill also requires that all foreclosures in Florida should be based on a promissory note. This would make it more challenging for lenders to foreclose on a property as they would need to produce the original promissory note signed by the borrower.
Limits deficiency judgment actions. The bill also limits deficiency judgment actions. A deficiency judgment is a legal claim that allows the lender to collect the remaining debt balance from the borrower even after the property has been sold in an auction. This could be problematic for lenders as it would limit their ability to recoup their losses from a foreclosure.
As with other laws, these regulations come with exceptions and special considerations. Speaking with proficient Florida foreclosure lawyers can help you identify the best legal approach unique for your situation.
What Are My Foreclosure Defense Options?
Seeking professional legal counsel would widen your foreclosure defense options. Some of the available options you can consider are as follows:
Loan Modification
This could be a viable solution if you have difficulty making your mortgage payments. In this case, the lender agrees to change some terms of the loan agreement (i.e., the interest rate or the loan timeline). This modification would make your payments more affordable and help you stay in your home.
Hiring a Foreclosure Defense Lawyer
Hiring a foreclosure defense lawyer should be your top priority if you are already facing foreclosure proceedings. A lawyer could help you navigate the complicated legal process and give you the best chance at keeping your home.
Deed-In-Lieu
In this option, you voluntarily transfer the deed of your property to the lender. This would allow you to avoid the foreclosure process and the adverse effects that come with it. You can also settle with the lender for a release from the mortgage debt.
Short Sale
A short sale is when a mortgagee sells their property for an amount that is less than what they owe on your mortgage. This could be a promising legal route if you cannot keep up with your mortgage payments and are ineligible for a loan modification.
Loan Forbearance
The lender agrees to stop or reduce your mortgage payments temporarily. This would give you some breathing room to get back on your feet and make it viable for you to make your mortgage payments.
Filing Bankruptcy
This could be the last resort option if you are facing foreclosure. Filing for bankruptcy would stop the foreclosure process and give you time to reorganize your finances.
These are just some legal actions you can consider if you face foreclosure in Florida. It is crucial to seek professional legal counsel to help you identify the best route for your situation.
Common Foreclosure Defenses Our Florida Foreclosure Attorney Can Use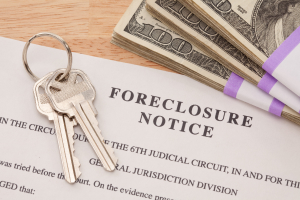 Hiring an experienced foreclosure lawyer can help you sharpen your case and construct your legal defense in a compelling and valuable manner. Some common reasons a foreclosure attorney in Florida can use are as follows:
The Foreclosing Party Does Not Follow State Procedures
The Florida property foreclosure attorney you hire could argue that the foreclosing party did not follow the state procedures for conducting a foreclosure. In some cases, this could lead to the dismissal of the case.
Not providing a promissory note could be one example of not following state procedures. A promissory note is a binding legal document that states the borrower's agreement to repay the loan, and the foreclosing party would need to produce this document to prove their case.
The Foreclosing Party Can't Prove They Own the Loan (Lack of Standing)
The Florida foreclosure prevention attorney could also argue that the foreclosing party does not have the legal right to foreclose on your property. The foreclosing party would need to show that they own the loan or have the authority to act on behalf of the loan owner.
The Mortgage Servicer Made a Serious Mistake
Mortgage servicers are the companies that collect mortgage payments on behalf of the lender. If the mortgage servicer made a grave mistake, this could be used as a defense against foreclosure.
Some examples of mistakes made by mortgage servicers include:
Miscalculating the amount owed
Failing to credit a payment appropriately
Sending false late notices
Misapplying payments
Statute of Limitations Has Ended
Florida's statute of limitations for foreclosures is five years, according to Fla. Stat. § 95.11(2)(c). This means that the foreclosing party has five years from the date of the borrower's last payment to file a foreclosure lawsuit.
If the foreclosing party files a foreclosure lawsuit after these five years, the borrower could use this as a defense against foreclosure.
Defective Affidavits & Declarations
In some cases, the affidavits and declarations filed by the foreclosing party could be defective. This means they are not appropriately notarized or do not meet the state requirements.
If this is the case, the borrower's Florida foreclosure defense lawyer could use this as a defense against foreclosure.
Why Choose Fleysher Law to Handle Your Foreclosure Matters
Fleysher Law is an experienced foreclosure defense law firm that has successfully represented many South Florida homeowners who have faced foreclosure. Some of the reasons our firm stands above the rest are:
Flexible payment plans. We can customize a payment plan that works for your budget.
Over a decade of expertise in foreclosure law. We have been handling foreclosure cases for over ten years, and we've successfully provided legal and financial solutions for our clients.
No-risk, free initial consultation. We offer a free initial consultation so that you can explore your legal options without any obligation.
Client-centric approach. Our law focuses on fostering the attorney-client relationship so that we can provide you with the best and most compassionate legal representation possible.
Florida Foreclosure FAQs
Contact the Florida Foreclosure Defense Lawyer at Fleysher Law for a Free Consultation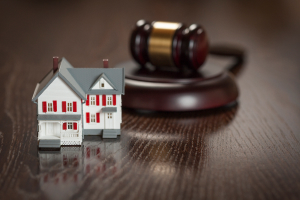 Losing a house is not only heartbreaking but also financially exhausting. We understand what you're going through at Fleysher Law, and we can help.
Our experienced foreclosure attorney represented countless homeowners in Florida to reclaim their right to their homes. We have the expertise and knowledge to help you save your home from foreclosure.
If you're facing or foreseeing a foreclosure, don't hesitate to contact us today for a free consultation. Schedule your free consultation with our Florida foreclosure defense attorney by calling us at (888) 886-0020 or filling out our contact form.