Jacksonville Chapter 13 Bankruptcy Lawyer
Declaring bankruptcy is a major financial decision and often not an easy one to make. You may think that filing bankruptcy means losing all your hard-earned assets. But this is not always the case. Unlike Chapter 7 bankruptcy, Chapter 13 bankruptcy allows you to retain your non-exempt assets while repaying your creditors over time. However, Ch. 13 bankruptcy is a complicated and intricate legal process.
If you're planning to file for Chapter 13 bankruptcy in Jacksonville, it's crucial to have an experienced and knowledgeable Jacksonville Chapter 13 bankruptcy lawyer guide you through the process.
The Fleysher Law has extensive experience handling Chapter 13 bankruptcy cases in Jacksonville and can help you navigate the complex legal process to a confirmed plan of reorganization and discharge. Call our toll-free 24-hour line at (888) 886-0020 to schedule your free consultation with us.
Jacksonville Chapter 13 Bankruptcy Lawyer Representing Clients Throughout Florida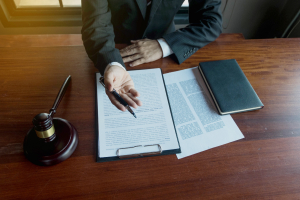 Filing for bankruptcy can be a tough call to make. Hiring a professional bankruptcy attorney proficient with Chapter 13 bankruptcy law is crucial to a successful reorganization and debt discharge plan. Here's how our Jacksonville bankruptcy lawyers can help you:
Conduct a thorough investigation of your case. Our Jacksonville bankruptcy lawyers take the time to get to know you and your unique financial situation and needs. We'll investigate every option available to help you reap the best outcome for your circumstances.
Devise the best legal route to take. There are many types of bankruptcies, and each has its own rules and regulations. You need an attorney who knows the Chapter 13 process and can help you navigate the legal jungle seamlessly.
Oversee the crucial legal paperwork. The paperwork associated with bankruptcy can be daunting. Our experience and knowledge will ensure all the paperwork is filed correctly and on time.
Spearhead communication with creditors. Creditors can be relentless, but you don't have to face them alone. We'll handle all communication with creditors on your behalf so you can focus on getting your life back on track.
What Is Chapter 13 Bankruptcy?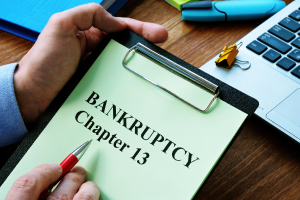 Chapter 13 Bankruptcy is also known by many as the wage earner's plan bankruptcy because it's specifically designed for people with a regular income. This may be the best route if you fall behind on your bills and don't qualify for Chapter 7.
In a Chapter 7 bankruptcy, your non-exempt assets are taken to repay your creditors. But in Chapter 13, you can pay creditors what you owe over three to five years through a court-approved repayment plan.
This characteristic of Chapter 13 bankruptcy makes it closely similar to Chapter 11 or reorganization bankruptcy. The primary difference is that Chapter 11 bankruptcies are for businesses, while Chapter 13 is reserved for individuals.
Speaking with Jacksonville bankruptcy lawyers can help you identify which type of bankruptcy is ideal for your situation.
Who Can File Chapter 13 Bankruptcy in Jacksonville, Florida?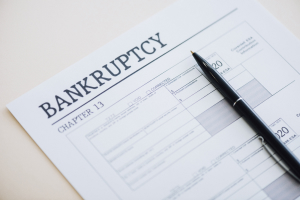 In general, anyone who doesn't fit into the criteria of Chapter 7 bankruptcy is eligible for a Chapter 13. Those with a consistent and reliable monthly income who want to pay off their debts but need ample time to do so can file for Chapter 13.
What Are the Advantages of Chapter 13 Bankruptcy?
Chapter 13 bankruptcy provides multiple benefits to the person filing bankruptcy. This includes:
Reorganize auto or mortgage payment plans
Prevent the acquisition of assets during the repayment period
Restructure payment plan for secured debt through consistent monthly payments (e.g., child support, spousal support, other owed obligations, tax liabilities, etc.)
Protect co-signee from any legal implications due to the creditor's financial status
The advantages and disadvantages of this bankruptcy are outlined in the United States Bankruptcy Code Chapter 13. However, interpreting this document can be complicated, so you must confer with professional Jacksonville lawyers about your current situation.
Who Can or Who Should File File Chapter 13 Bankruptcy?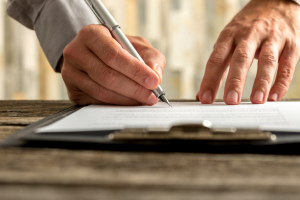 As established above, not everyone can qualify for Chapter 13 bankruptcy, and the law regulates the criteria that debtors must meet to file for this type of bankruptcy. The Chapter 13 bankruptcy relief is usually for:
An individual with a steady stream of income
An individual and not a sole proprietor or any business entity
An individual owning less than $419,275 in unsecured debt (e.g., credit card debt, car loans, consumer debt, mortgages, etc.)
An individual owning less than $1,257,850 in secured debt
A debtor who accomplished credit counseling and financial management courses
Florida Chapter 13 attorneys can help you identify your eligibility with this form of debt relief.
What Is the Chapter 13 Bankruptcy Process?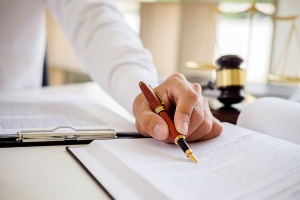 Take the mandatory credit counseling course. All individuals must take this before filing for bankruptcy. The procedure can be completed online, in person, or over the phone. The agency will provide a certificate of completion, which you'll need to file with the court.
Accomplish your Chapter 13 paperwork. Your paperwork includes the bankruptcy petition, schedules, and statements. You'll need to list your assets, debts, income, and expenses. The bankruptcy court will appoint you a bankruptcy trustee to oversee your case.
Attend the 341 meetings. You, your attorney, and your trustee will meet with your creditors to discuss the bankruptcy case. This meeting is also called the "First Meeting of Creditors."
Start paying your Chapter 13 payment plan. Even without the confirmation of bankruptcy courts, you may start paying your dues. Doing this ensures that you will complete the plan and discharge your debts timely. Suppose the bankruptcy court refuses your plan. They will refund your payment.
Complete the repayment plan confirmation process. After the hearing process, the panel of creditors will confirm or deny your plan. If they approve your plan, they will send a confirmation to the bankruptcy court and allow you to continue making your payments.
Finish paying your remaining debts. You'll need to continue making your monthly payments until the end of the repayment period. Once you complete your repayment term, the court will issue a debt discharge, which absolves you of your obligations.
The process will probably take around 95 days, excluding the 3 to 5 years repayment term. Because of this extensive process, seeking assistance from attorneys in Jacksonville can be vital to ensure a successful outcome.
What Are Obligations Created by Chapter 13 Bankruptcy?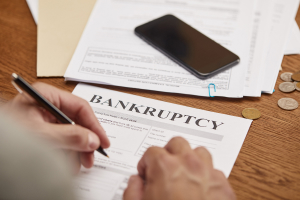 Filing a Chapter 13 bankruptcy creates an obligation for you to complete your payment plan. This obligation means you must earn consistent monthly income during your payment term. You'll need to notify the trustee and creditors if your income changes or decreases. The court may then modify your payment plan.
Furthermore, incurring debts while under the repayment plan could jeopardize the established repayment schedule. Because of this, consulting with your appointed bankruptcy trustee and attorney is essential before taking on new debt.
When Can You File for Chapter 13 Again?
After you complete your repayment plan with a Chapter 13 bankruptcy, the court may allow you to file for another Chapter 13 case. The time frame for filing again may differ depending on what type of bankruptcy you want to file next.
Completed Chapter 13 and planning to file another Chapter 13: Two years post-completion of the repayment plan.
Completed Chapter 13 and planning to file for Chapter 7: Six years or less post-completion of the repayment plan.
If you're facing this situation, discussing your plan with one of our Jacksonville bankruptcy attorneys can help you understand the process and its corresponding time frame.
Why Choose Fleysher Law to Handle Your Chapter 13 Bankruptcy Filing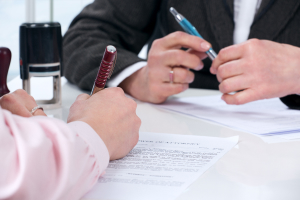 Fleysher Law is a full-service bankruptcy law firm handling bankruptcy cases for over a decade. We have a proven track record of success and are here to help you at every step.
Here's why you should choose us to handle your case:
Free Initial Consultation. We offer a free initial consultation to discuss your unique situation and help you understand your options. No obligation, no pressure.
$0 Down Filing Available. We offer $0 down filing for Chapter 13 bankruptcy. You don't have to worry about coming up with a large sum of money to start.
Flexible Payment Plans. We offer flexible payment plans to make our services affordable for everyone. Our law firm is centered on curating the best experience and outcome for you, not on making a profit.
A Decade of Legal Expertise. We have more than a decade of legal experience handling Chapter 13 bankruptcy cases. We know the process's ins and outs and can help you navigate it successfully.
Client-centric Approach. We aim to foster and protect the integrity of our attorney-client relationship. You can expect honest and open communication from us every step of the way.
Contact the Jacksonville Chapter 13 Bankruptcy Lawyer at Fleysher Law for a Free Consultation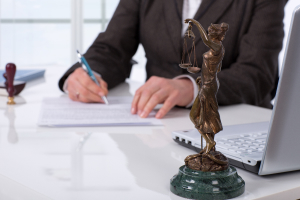 Declaring bankruptcy may be scary for some, but it doesn't have to be with the right representation. If you're considering filing for Chapter 13 bankruptcy in Jacksonville, we got your back.
Schedule your free initial consultation with our Jacksonville Chapter 13 bankruptcy lawyer today at (888) 886-0020. Online scheduling is also available by accomplishing our website's contact form.