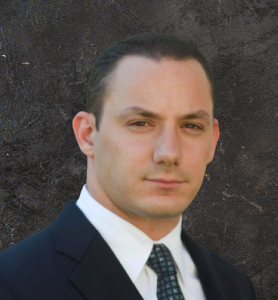 As a Jacksonville Debt and Bankruptcy attorney, I frequently speak with people facing the prospect of having to file for bankruptcy due to an overwhelming and unaffordable amount of debt. Whether the client is getting sued, having his or her wages garnished, facing vehicle repossession, or simply can't handle the stress of constant collection calls and messages, I enjoy explaining that hiring an experienced Jacksonville Chapter 7 Bankruptcy Lawyer can be the fastest, easiest, and least expensive way to put an end to those troubles.
A Chapter 7 bankruptcy petition offers you a chance to start over with another chance at reestablishing your finances and credit. When you file bankruptcy, the automatic stay protections are activated immediately, halting nearly all collection efforts against you.
Fleysher Law provides individualized assistance, counsel, and legal representation to our Jacksonville clients at every stage of the Chapter 7 Bankruptcy filing process. Contact 888-886-0020 or submit our online form to arrange a free consultation.
Experienced Jacksonville Chapter 7 Bankruptcy Lawyer Can Provide Protection
Filing for a Chapter 7 bankruptcy can seem like a strenuous and stressful legal process. Although you have the option to file your Chapter 7 Bankruptcy case pro se, hiring our attorney provides you with a teammate who can explain the Chapter 7 bankruptcy rules and procedures, streamline the bankruptcy filing process, prevent unpleasant surprises, and advocate for you.
For over a decade, the lawyers at Fleysher Law have been helping people in Florida file for Chapter 7 bankruptcy. Our mission is to help turn a stressful and painful situation into an opportunity for a fresh financial start.
Our client-centric approach aims to preserve and promote a beneficial attorney-client relationship. We always ensure the trust of our clients by promoting a culture of transparency and integrity.
Call for a free consultation with our experienced and knowledgeable Chapter 7 Bankruptcy Lawyer so you can determine the best course of action.
What Is Chapter 7 Bankruptcy? How Does It Work?
Chapter 7 is one of the most popular options for individuals contemplating bankruptcy. The other prevalent option is a Chapter 13 bankruptcy.
In contrast to Chapter 7 bankruptcy, Chapter 13 bankruptcy is for people who assume they can gradually pay back their overall debt if permitted to make a fair payment agreement.
Chapter 7 is a favorable option for people with a deep financial burden. This bankruptcy process intends to discharge the debtor's unsecured debt. Usually, the entire Chapter 7 bankruptcy proceedings last 90 to 120 days.
Our Jacksonville Chapter 7 attorney at Fleysher Law has a wealth of experience and knowledge in handling both straightforward and complex bankruptcy matters.
What Debts Can Be Erased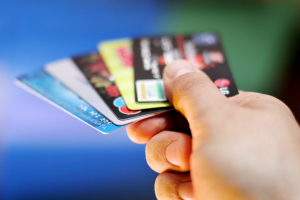 The court might discharge most of your debts like credit card debts and medical bills if you meet the requirements for Chapter 7 bankruptcy. However, Chapter 7 does not provide for the discharge of most secured debts. In general, dischargeable liabilities consist of:
Bank cards
Medical bills
Deficit amounts from the sale of a seized vehicle or a foreclosed mortgage
Personal loans without security
Retailer accounts
Vendor or business debt
Personal responsibility stemming from assuming another person's debt
Specific types of tax liabilities
What Debts Can't Be Erased?
The law also protects other types of debt, such as spousal and child support obligations, student loans, most tax expenses, and some fines and costs. Under the Chapter 7 bankruptcy procedure, certain unsecured debts are not eligible for discharge, including:
Federal or federally supported student loans (unless there is "undue hardship")
Payments for child support and alimony
Debts acquired by deception
Transactions made with a credit card debt or a loan worth at least $1,150 within 60 days of filing.
Largest tax debt
Penalties and fines for crimes
Debt disclosed on an earlier bankruptcy filing
Obligations due after driving while intoxicated and causing injury or death
Why File for Chapter 7 Bankruptcy?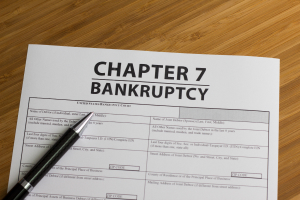 If you have financial worries about not making your payments, our firm typically advises that you apply for Chapter 7 bankruptcy. Other types of bankruptcy are available, but Chapter 7 is typically the best choice for individual applicants.
Serious debtors in Florida who file bankruptcy under Chapter 7 can have their eligible debts "discharged" in exchange for giving up ownership of almost all of their material possessions, except for a few exemptions.
A debt that has been "discharged" is not wiped or forgiven. Instead, the debtor is released from any legal responsibility to repay the bill. In most cases, creditors of discharged debts also lack the lawful means to seek payment from you.
Not everyone can declare bankruptcy under Chapter 7, but those eligible may find immediate bankruptcy relief.
How to Qualify for Chapter 7 Bankruptcy?
Not all debtors who wish to file for bankruptcy can do so under Chapter 7. The first step is to determine whether or not you meet the eligibility requirements, and the means test is the most effective method for achieving this.
The means test is a simple calculation showing whether your income is low enough to qualify for this type of bankruptcy. If your income is too high, you will not be able to file for Chapter 7 bankruptcy.
This does not automatically deny you from seeking debt relief under the bankruptcy code. You might still be qualified to declare bankruptcy under Chapter 13 and create a repayment plan.
Other prerequisites for Chapter 7 include:
Finishing a U.S.-approved credit counseling course within 180 days of filing.
You have not previously filed for bankruptcy and had unsettled payments removed.
No bankruptcy case against you was dismissed within the last 180 days.
There is no suspicion that you are defrauding creditors.
Contacting our Jacksonville Chapter 17 bankruptcy attorneys is the initial step to discovering your best choices.
Who Qualifies for Chapter 7 Bankruptcy?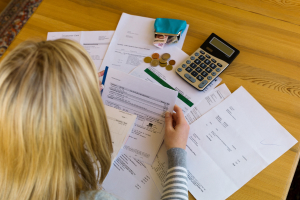 Even if your financial situation is terrible, Chapter 7 may not be the right option for you. A bankruptcy court must remove several obstacles before approving a petition by an applicant. They include:
Candidates must finish a debt management program with a recognized credit counseling organization no later than 180 days before applying.
The petitioner cannot have filed a Chapter 7 bankruptcy within the previous eight years.
The petitioner cannot have filed a Chapter 13 bankruptcy within six years.
Individuals who declared bankruptcy under Chapter 7 or Chapter 13 but had their cases dismissed must wait at least a specific number of days before trying again.
Applicants must pass the court-mandated means test.
Even if you are permitted to file, the court may dismiss your case if it discovers that you are trying to fool your creditors.
Do I Have Property Exemptions When I File My Chapter 7 Bankruptcy?
Chapter 7, also known as "liquidation bankruptcy," implies that everything the debtor possesses is available for one giant yard sale to help repay creditors, as we indicated above.
Although the procedure can be painful, the goal of bankruptcy legislation is to free people from crippling debt and provide them with a new beginning.
As a result, possessions that fall under the "necessities of modern life," or possessions required for both living and working, are mainly protected from bankruptcy legislation. This could include:
Savings accounts for crises related to education, health care, and hurricanes.
Health aids that are prescribed, such as hearing aids or assistive technology, and funeral expenses under Preneed Funeral Contract Consumer Protection Trust Fund of Florida (§497.456)
A few items owned by a partnership are listed in Florida Statutes 620.153 and 620.8307.
Private properties with a maximum value of $1,000 and up to $1,000 in equity for a vehicle.
Weekly earnings of up to $750, or seventy-five percent of the federal minimum wage, whichever is higher.
The amount of money paid as alimony or child support.
To learn more about what property you can keep, you should speak with an experienced Jacksonville bankruptcy lawyer.
Steps for Filing Chapter 7 Bankruptcy in Jacksonville, Florida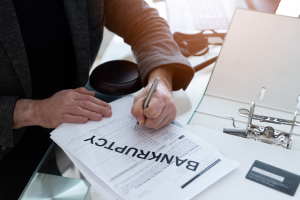 It is essential to seek the advice of an experienced Chapter 7 bankruptcy counsel if you are facing Ch. 7 bankruptcy in Florida. Although declaring bankruptcy can be complex and confusing, an experienced lawyer can guide you through it.
The first step in submitting a Ch. 7 bankruptcy is by undergoing a means test.
Once you have decided that Ch. 7 bankruptcy is an option, you must compile all the required documents: a list of your debtors, earnings and spending, and any assets you may have are all included in this.
You must finish a required credit counseling course. You will acquire a certificate of completion, which you must provide with your bankruptcy petition.
Once everything is gathered and settled, you must submit your bankruptcy petition to the court. After reviewing your case, they will decide whether or not to grant you a debt discharge. The court will appoint a bankruptcy trustee to oversee your case if approved.
If you are granted a discharge of your obligations, you will be required to surrender any non-exempt property you may have, such as your home, car, or other valuable assets.
You will also be responsible for fully paying certain expenses, such as child support and alimony. Any obligation not released in bankruptcy will remain on your credit report for up to ten years.
Can a Chapter 7 Discharge Be Denied?
Typically, Chapter 7 cases result in a discharge for 9 out of 10 individual debtors (excluding those converted or dismissed). Among the grounds for denying a Chapter 7 release are:
Failure to maintain and furnish sufficient financial documents.
Unsatisfactorily explained loss of assets.
Perpetration of bankruptcy fraud (perjury, etc.)
Property that the person should have liquidated was instead fraudulently transferred, hidden, or destroyed.
Working with a knowledgeable Chapter 7 bankruptcy legal team will aid you in avoiding mistakes that could hurt your case. To discuss your issue and find out your alternatives, set up a free appointment with our team right away.
Why Choose Fleysher Law to Handle Your Chapter 7 Bankruptcy Filing in Jacksonville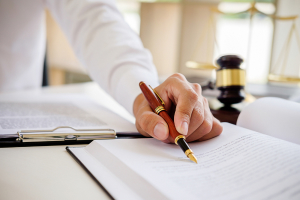 Chapter 7 bankruptcy may not be for anyone, but it can be your only way out of a financial spiral. In this case, working with a Jacksonville Chapter 7 bankruptcy lawyer becomes a necessity. When partnering with our revered bankruptcy lawyer, here's what you can expect:
We have a proven track record of success. Our company has defended thousands of clients in bankruptcy proceedings. We have the expertise and understanding required to help you navigate the entire process and ensure the best outcome for your case.
We offer personalized attention. When you hire our law firm, you will receive individualized attention from an experienced bankruptcy attorney. To personalize our representation to your unique needs, we will take the time to learn about you and your financial situation.
We offer competitive rates. For our legal services, our local office charges fair prices. We recognize that you probably have money problems, and we want to assist you in paying off your debt in a way that will not break the bank.
We are committed to providing excellent customer service. We take great pride in offering our clients top-notch customer service. We know that you are going through a trying period, and we will make every effort to make the bankruptcy process as easy and stress-free as possible.
If you plan on applying for Chapter 7 bankruptcy in Jacksonville, contact Fleysher Law today to schedule a free consultation with one of our experienced bankruptcy lawyers. We will answer your questions, explain your options, and help you determine if Ch. 7 bankruptcy is right for you.
Frequently Asked Questions About Jacksonville Chapter 7 Bankruptcy
The cost of an attorney's service fee varies for a multitude of factors, such as the lawyer's expertise, the complexity of your case, the expected timeline of your bankruptcy discharge, etc. Many bankruptcy law offices offer free consultation and customize a flexible payment schedule.
It's critical to be prepared if you're thinking of declaring Chapter 7 bankruptcy in Jacksonville, Florida. The good news is that most people who file for bankruptcy successfully get their debts released and a fresh start.
The success rate of Ch. 7 bankruptcy cases might vary depending on several factors. Scheduling an appointment with an experienced Chapter 7 lawyer can help you further your chances of success with a Chapter 7 bankruptcy.
You can immediately eliminate your debt within three to six months, thanks to Chapter 7 bankruptcy. Chapter 7 bankruptcy also has the benefit of halting foreclosure actions.
If you are behind on your mortgage payments, applying for bankruptcy can give you time to catch up. It can also stop creditors from garnishing your wages or taking other legal action against you.
Often, creditors are allowed to keep their homes and cars as long as there isn't excess equity exceeding the applicable exemption rules. In general, all non-exempt property a debtor owns is subjected to liquidation.
The Florida law forbids citizens from utilizing federal bankruptcy exemptions but allows them to use the Florida bankruptcy exemptions. In this rule, homestead, annuities, and the cash surrender value of a life insurance policy are all shielded from bankruptcy indefinitely.
A person who declares bankruptcy under Chapter 7 can start over fresh and repair their credit immediately. Because they can erase obligations, increase their debt-to-income ratio, and become more appealing to lenders, some clients' credit improves after filing bankruptcy.
You can still file for bankruptcy protection notwithstanding the results of the means test, albeit Chapter 7 bankruptcy might not be possible. Several elements are at play, but generally speaking, people with greater earnings may find it more challenging to file relief under the bankruptcy code.
After declaring bankruptcy under Chapter 7 and obtaining relief, you have eight years to wait before filing again. Petitioners should keep this aspect in mind before filing bankruptcy.
After acquiring a dismissal under Chapter 7, you can file under Chapter 13, but waiting periods affect whether the court will forgive the debt.
If you have already submitted a Chapter 13 filing, you can file for Ch. 7 bankruptcy six years after the filing date. The only exception is if you genuinely filed for Chapter 13 and have paid off all of your unsecured obligations, or at least 70% of them.
Contact the Jacksonville Chapter 7 Bankruptcy Attorney at Fleysher Law for Legal Assistance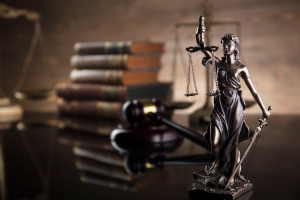 Fleysher Law offers tailored help, advice, and legal representation for each stage of filing a Jacksonville bankruptcy in Florida. Our years of legal experience have aided countless people, and families start over after leaving behind massive debt.
Take your first step to financial recovery by calling us at (888) 886-0020 to arrange a free initial consultation with our law firm. You may also submit your case information using our online contact form.