When considering how to create an estate plan, you want an attorney who is experienced and knowledgeable in the field. More than just legal expertise, you also want to hire an estate planning attorney who is patient, diligent, and with whom you feel comfortable communicating.
At Fleysher Law, our Jacksonville estate planning attorney has more than a decade of legal experience serving Jacksonville, Florida residents with estate planning matters.
Estate planning is not just for the wealthy; everyone should have an estate plan in place to ensure that their surviving family members are taken care of in the event of their death or incapacitation. Our Jacksonville estate planning lawyer can help you create a comprehensive plan that may include a will, revocable trust, irrevocable trust, power of attorney, advance directives, and more.
Do not wait until it's too late. Fleysher Law today at (888) 886-0020 and start your journey towards asset preservation and wealth security.
What Is Estate Planning in Jacksonville, Florida?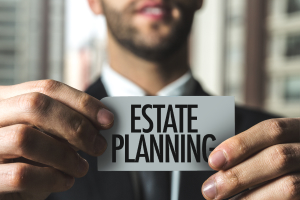 Estate planning is creating an asset distribution plan in the event of your untimely death or incapacitation. This process includes deciding who will receive your property, naming a guardian for your minor children, and making arrangements for your burial expenses. Estate planning allows you to choose your medical care and end-of-life wishes.
A well-crafted estate plan will take into account your unique circumstances and objectives and will be designed to minimize the costs, delays, and uncertainties of probate court proceedings. There are many benefits to estate planning, including:
Ascertain that your assets and property are dispersed following your discretions.
Minimizing estate taxes and other expenses.
Protecting your assets from creditors.
Granting care and welfare of your loved ones.
Who Needs Estate Planning?
Estate plans are beneficial for asset-owning individuals. By definition, assets are any property or ownership named after you, such as a home, savings, investments, or even personal belongings.
An estate plan helps guarantee that your assets go to your chosen benefactor. Furthermore, it ensures that your surviving family members can sustain their quality of living even after your passing.
You can use several estate planning tools to create an estate plan, including wills, trusts, power of attorney, and advance health care directives. A proficient estate planning attorney can assist you in determining which tools are right for you and your family.
What Our Experienced Estate Planning Attorney Jacksonville FL Can Do for You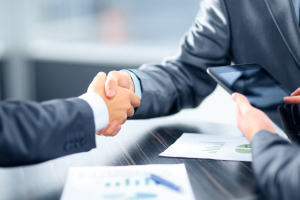 You have worked hard all your life to amass wealth. You want to ensure that your family acquires the care and support they need after you are gone. Drafting a compelling estate plan with Jacksonville estate planning lawyers guarantees that your wishes for your family are realized.
At Fleysher Law, our Jacksonville estate attorney has served Florida residents with their estate planning needs for over a decade. We will work with you to curate a comprehensive and customized estate plan fitting for you and your family's needs.
Some of the services our Florida estate planning attorneys can provide are the following:
Medicaid Planning
Medicaid planning is a critical part of estate planning for those concerned about palliative and terminal care costs. If you are over the age of 65, or if you have a disability, you may be eligible for Medicaid benefits.
Our attorney can help you structure your assets so that you can qualify for Medicaid and still provide for your family.
Elder Law
As we age, we face different legal challenges than we did in our younger years. Our elder law attorney can help you with issues such as Medicare and Medicaid planning, long-term care planning, and asset protection.
We have an extensive experience in various fields of family law, and we'll help you guarantee the best plan for your family's needs.
Drafting a Will
A will is a legally obligating document specifying how you want your assets distributed after you die. Your properties will be distributed according to Florida intestate succession law if you die without a will.
Our estate planning attorneys can draft a will that ensures your assets are distributed according to your wishes.
Retirement Planning
Your retirement should be a time of relaxation and enjoyment. We can help you plan for retirement to have the financial security you need to enjoy your golden years.
Creating a Trust
A trust is an essential tool for asset protection and estate planning. We can help you determine if a trust is right for you and, if so, assist with the preparation and funding of the trust.
Typical Estate Planning Documents
Every estate plan is unique, but some documents are used in nearly every estate plan. Here are some of the most common estate planning documents:
Last Will and Testament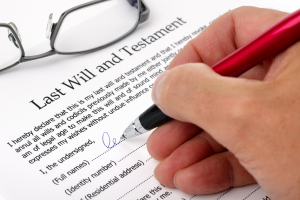 A last will is a document that dictates how your assets will be distributed after you die. You can use your "last will" to name an executor of your estate, appoint guardians for minor children, and leave specific instructions for the distribution of your assets. A probate attorney can help make this process easier for you.
Trusts
A trust is a legal agreement in which one trusted individual (the trustee) holds assets for the benefit of another person (the beneficiary). Trusts can be used to supervise assets during your lifetime and after your death.
Durable Power of Attorney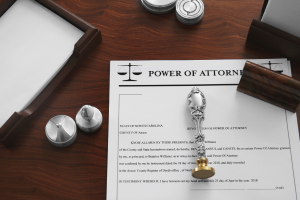 A durable power of attorney is a powerful piece of document that gives someone else the legal jurisdiction to make decisions on your behalf. You can use this if you become incapacitated and cannot make decisions for yourself.
Health Care Directive
A health care directive, also known as a living will, is a document that outlines your wishes for end-of-life medical care. It can include life support and organ donation, health care surrogate designation, and DNR or do not resuscitate orders. We have experience drafting living wills to uphold your decisions for yourself.
Business Succession Planning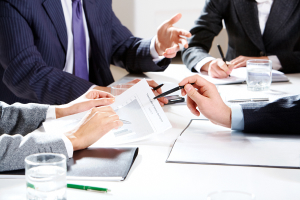 Business succession planning is creating a plan for how you will transfer your business to someone else in the event of your death or retirement. It can help ensure that your business continues to run after you are no longer involved.
Beneficiary Designation
A beneficiary designation is a document that names the people or organizations who will receive your assets in the event of your death. It can include life insurance policies, retirement accounts, and investments.
Guardianship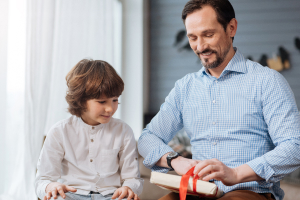 Guardianship is a legal arrangement in which someone is appointed to make decisions on behalf of another person who cannot do so for themselves.
You can use this document if you have a child who needs someone to make decisions on their behalf or if an adult becomes incapacitated and cannot make decisions for themselves.
When Should I Make an Estate Plan?
There is no right or wrong answer to this question. When you should draft an estate plan depends on each person's situation. However, certain life events usually trigger the need for estate planning, such as marriage, having children, buying a home, or starting a business.
An estate plan is a set of legally obligating documents that help you control what happens to your money and property post-mortem. Without an estate plan, the state where you live will decide how your assets are distributed, which may not be per your wishes.
Moreover, an estate plan can also help you protect your assets from creditors and lawsuits and underrate the taxes your family will have to incur after you die.
If you are contemplating setting up an estate plan for you and your family, we can help answer any questions you may have about the process. Our legal team will help you explore available estate planning options ideal for your situation and the future you envision for your family.
Why Should You Choose Fleysher Law to Handle Your Estate Planning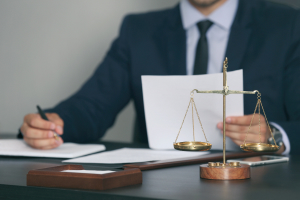 Fleysher Law has been handling estate planning needs for clients in Duval County and other parts of Florida. Our legal services aim to assist Florida residents looking to protect their assets, wealth, and family's future.
We have the legal expertise and knowledge to help you plan for your future and safeguard your investments. Some estate planning lawyers may only focus on wills and trusts, but we take a holistic approach to estate planning.
We will help you devise a comprehensive plan encompassing your will, trusts, beneficiaries, and more. Here's what you can expect when working with our legal team at Fleysher Law:
More than a decade of flourishing legal experience in elder and estate planning law.
Customized legal assistance and valuable legal advice to meet your needs, wants, and goals.
Flexible payment terms and free consultations. We also provide 0$ down filing to help lessen your expenses.
We understand that everyone's situation is unique, so we take the time to get to know you and your family. We will work with you to develop an estate plan that meets your specific demands and aspirations.
No matter your estate planning needs, Fleysher Law can help. Contact us today to learn more about how we can help you with your estate planning needs.
Contact the Jacksonville Estate Planning Lawyer at FLeysher Law for Your Estate Planning Needs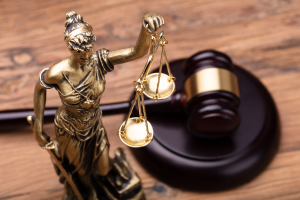 Everyone benefits from estate planning. Whether you are a budding adult or nearing retirement, have a small or large estate, married or single, there are many benefits to having an estate plan ready. An estate plan can give you a sense of control and assurance even after your death.
Choosing an attorney you can trust to help you through some of the most trying times in your life is critical. If you need help building an estate plan that meets your unique needs, contact an Estate Planning Attorney in Jacksonville, FL, at Fleysher Law.
We can help you understand the estate planning process and ensure that your estate plan complies with the law. Contact us today to schedule a free consultation.