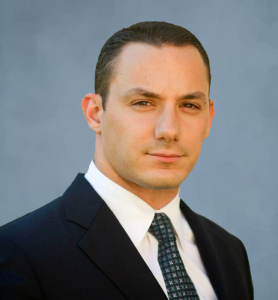 Do you need help with filing for bankruptcy? It's a long, expensive process if you do it yourself. Hire an experienced Port Saint Lucie bankruptcy lawyer at Fleysher Law Firm to get the job done right. Schedule an appointment with our compassionate Port Saint Lucie bankruptcy lawyer today by calling (888) 886-0020 to get a free consultation. We're here to help you get back on track.
Our Dedicated Port Saint Lucie Bankruptcy Lawyer Can Help You Gain Control Over Your Life Again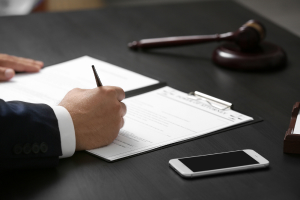 Whether you've fallen on hard times recently or been in a financial bind for some time, the last thing you probably want to hear is that there's nothing you can do. You want to find someone who can help you fix your finances, regain control over your life, and have a fresh financial start.
With more than a dozen years of experience, Attorney Emil Fleysher has helped thousands of good people, like you, get through difficult and stressful financial situations. Attorney Fleysher knows how devastating it feels to find yourself unable to pay your bills and provide for your loved ones. But he also knows how to guide you through the process of eliminating your unaffordable debt to regain control of your life.
Here are just a few of the many issues our bankruptcy law firm handles:
Chapter 7 Bankruptcy;
Chapter 13 Bankruptcy;
Debt Defense & Negotiation;
Foreclosure Defense;
Loan Modification;
Short Sale; and
Estate Planning
The first step toward regaining control of your finances is calling our bankruptcy law firm at (772) 236-0232. We'll schedule a free consultation to discuss your case in detail.
The Bankruptcy Process in Port Saint Lucie, FL
The bankruptcy process in Port Saint Lucie can be complicated to understand, especially when you are new to this process. But the fact is that it is a lot easier than most people think. This is possible if you work with bankruptcy attorneys who know what they are doing. Reliable Lucie bankruptcy attorneys will help you make filing as smooth as possible.
Find a Reliable Bankruptcy Attorney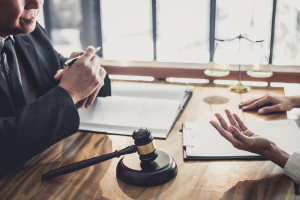 When you're looking for a bankruptcy lawyer in Port St. Lucie, FL, you want to find someone who understands how the process works, will explain it to you, answer your questions, and help you get through it as quickly and painlessly as possible.
No matter what stage of the bankruptcy process you're in, from deciding whether to file bankruptcy to determining how to proceed to file the paperwork, we will help you in every step.
Identify Which Type of Bankruptcy Applies to Your Situation
When you're in a financial crisis and facing the prospect of declaring bankruptcy, it is essential to understand which type of bankruptcy applies to your situation. Consulting with an experienced bankruptcy attorney can help you find the best bankruptcy option for you.
Undergo a Means Test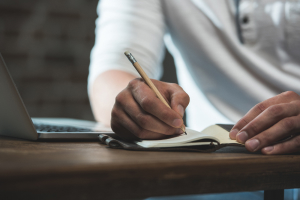 The means test determines whether you qualify for Chapter 7 or must file under Chapter 13 bankruptcy. This test aims to determine whether you have the capacity to pay off your debt. "Passing" the means test means you qualify for a Chapter 7 or liquidation bankruptcy.
Take the Mandatory Credit Counseling Course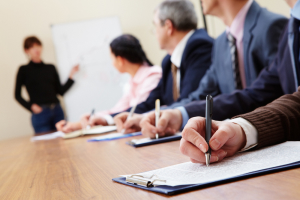 Pre-bankruptcy credit counseling is legally required before an individual files for Chapter 7 or 13. You will receive a certificate proving that you fulfilled the criterion once the counseling is over. Since the certificate is only valid for 180 days, you have up to 180 days to declare bankruptcy. You will need to retake the pre-filing counseling if you wait any longer.
You are also obliged by law to take pre-discharge debtor education after filing for bankruptcy but before your debt(s) are dismissed.
Prepare the Necessary Paperwork
To evaluate the present situation of your finances, gather all of your financial records as a first step. Request a free copy of your credit report from the three credit bureaus i.e., Equifax, Experian, and TransUnion) as a starting point.
Your credit report might not contain information about all of your debts, but it usually includes your tax debts, personal loans, payday loans, and medical bills. Create a list of all the debts that aren't listed on your credit report so you won't have to search them up when filling out the bankruptcy paperwork.
You also need the supporting documentation listed below, in addition to your credit report:
The last two years' worth of tax returns;
Pay stubs or other proof of income for the previous 6 months;
Recently released bank statements;
Recent brokerage or retirement account statements;
Any real estate you possess that has been valued or appraised;
Copy of the vehicle's registration; and
Any other records about your possessions, obligations, or earnings.
Commit to Your End of the Deal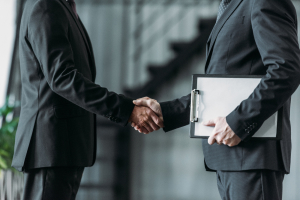 Whether you're doing a Chapter 7 or Chapter 13 bankruptcy, the bankruptcy court will be expecting something from you. You have to keep up with your end of the deal, such as paying-off your debt in a Chapter 13 bankruptcy or giving up your property in a Chapter 7 bankruptcy.
Protecting Your Property When Declaring Bankruptcy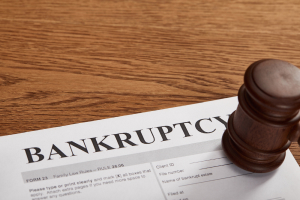 The idea that declaring bankruptcy entails losing all of your possessions is untrue. Exemptions are a tool you can utilize to safeguard your assets. Exempting an asset will shield it from being auctioned to pay creditors.
Asset protection in bankruptcy typically depends on the exemptions available to you in your state of residence. From state to state, exemptions differ. You can select between state and federal exemption systems in numerous states.
Several exemptions safeguard a particular kind of property. For instance, exemptions may cover your home, vehicle, or personal property. You can sometimes only protect a fixed amount of an asset, while in other cases, you can protect the entire asset's worth. When no additional exemption covers a particular piece of property, you may need to employ a "wildcard exception" to safeguard it
Port Saint Lucie Bankruptcy FAQS
Get Help From an Experienced Port Saint Lucie Bankruptcy Attorney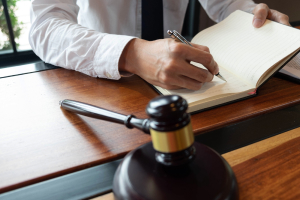 Bankruptcy is a big decision, and it's something that shouldn't be taken lightly. Make sure you get all the information you need to make an informed choice. That way, your bankruptcy filing can take care of your debt problems once and for all.
If you're ready to find out more about how to file Chapter 7 or Chapter 13 bankruptcy in Port Saint Lucie, FL, don't hesitate to get in touch with us for a free consultation today. We represent individuals, couples, and small businesses in bankruptcy courts throughout the Southern District of Florida.
Call our bankruptcy and debt relief agency now for a free consultation.