Despite its many benefits and important role in American capitalism, the stigma of filing for Bankruptcy is for many people a strong deterrent. Contrary to popular belief, bankruptcy is an effective debt-relief tool when used correctly. When you're faced with an insurmountable amount of debt, you need to speak with a reliable Tampa bankruptcy lawyer. At Fleysher Law, we assist debtors in getting back on solid financial ground. We will help you determine which bankruptcy choices are best for you. Call us today (888) 886-0020 for a free consultation.
Experienced Representation From Our Seasoned Tampa Bankruptcy Lawyer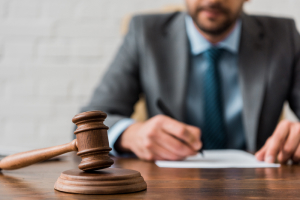 Low credit scores and growing credit card debt can be burdensome. We recognize that these are challenging times for anyone. Filing bankruptcy is a legal, financial opportunity for those in financial distress.
We are aware that money problems can develop in any difficult circumstances. Hence, our lawyers are here to offer you the support you need. We can present you with all the best legal choices available. Contact us today, and we'll help you get through it as stress-free as possible.
Everything You Need To Know About the Bankruptcy Process
Below is a rundown of the actions you might anticipate during the bankruptcy procedure.
Initial Consultation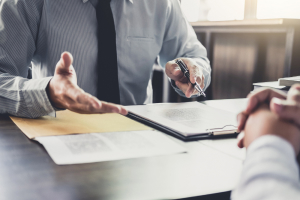 First, you can arrange a free consultation with a Florida bankruptcy attorney. An attorney will help you identify which bankruptcy option is best for your situation. Your lawyer will discuss the matter and gather the necessary data and papers. Then, you would know if bankruptcy is a suitable option for you.
Bankruptcy Hearing
The meeting of creditors is a hearing when the bankruptcy trustee assembles your creditors and discusses your current financial situation. At Fleysher Law, we can help prepare you for this meeting. We will go over what are the common topics discussed during the hearing and help you prepare your answers for a favorable outcome.
Discharge of Bankruptcy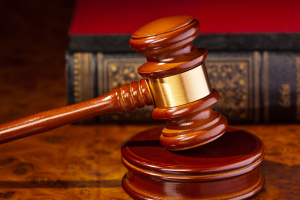 The decision to discharge your bankruptcy will depend primarily on the type of bankruptcy you pursue. In Chapter 7 bankruptcy, applicants are discharged after they paid their creditors by liquidating their assets. In contrast, you'll get your bankruptcy discharged when you complete your payment term in a Chapter 13 bankruptcy.
Chapter 7 Bankruptcy vs. Chapter 13 Bankruptcy: Which Is Right for Me?
The type of bankruptcies are chapters of the US Bankruptcy Code. Hence, we call them Chapter 7 and Chapter 13 bankruptcies. Bankruptcy lawyers and bankruptcy courts abbreviate them using these terms. It helps them deal with various filing bankruptcy vehicles in the arena.
At Fleysher Law, we analyze the needs of every client. We help individuals and businesses file for bankruptcy relief following the Bankruptcy Code. Our Tampa bankruptcy attorney is here to determine which may be best under their circumstances.
Chapter 7 Bankruptcy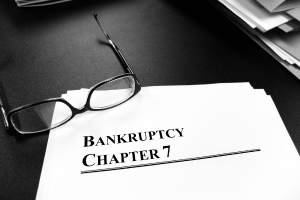 Many clients believe they will lose all their assets if they file for Chapter 7 bankruptcy. Instead, Chapter 7 is a solid legal tool that allows people a fresh financial start. It is a just liquidation that does not seize all of an individual's assets.
Once an individual files for debt relief, the automatic stay halts all creditors from recovering debts. This halt immediately takes place with all bankruptcy chapter files.
Most of the time, clients filing for bankruptcy can maintain their homes, cars, and other assets. They could do that while getting rid of their credit card debt and medical bills. They could also clear out other dischargeable debt unless they have a significant amount of equity.
Bankruptcy attorneys consider your net household income and costs. They do this just as the bankruptcy trustee examining your case would. You may not be eligible for Chapter 7 bankruptcy if your income is still too high by legal standards.
In this situation, you might be better off filing Chapter 13. You would only be paying pennies on the dollar to your unsecured creditors. In this case, it will still be advantageous for you.
Chapter 13 Bankruptcy
A debt restructuring procedure falls under Chapter 13. This debt relief can be helpful if you fall behind on your secured debt payments. Under Chapter 13, you can catch up by making modest payments toward the past due amounts. This relief plan covers over 3-5 years.
For instance, a homeowner has a $10,000 mortgage payment in arrears. Additionally, the creditor has already arranged a foreclosure sale. Suppose the debtor doesn't have $10,000 to offer the bank immediately. In that case, they can file for Chapter 13 bankruptcy. The automatic stay then halts the foreclosure process.
Then, they can return whatever they fell behind on over 3-5 years. However, they should continue the regular monthly mortgage payments along with it.
Advantages of Declaring Bankruptcy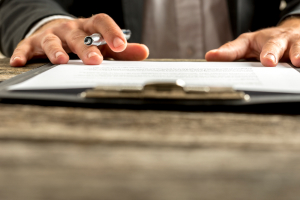 Filing for bankruptcy may seem like a mistake. Debt relief comes with new difficulties in repairing credit and obtaining loans. After bankruptcy, it's also typical to downsize one's lifestyle.
But people drowning in unmanageable debt might also find great relief through bankruptcy. All those calls and letters demanding payment from creditors stop when you file bankruptcy.
Before filing for bankruptcy, think about the advantages and disadvantages. If you require more in-depth legal advice, get in touch with a bankruptcy attorney in your area. Here are the benefits you need to know:
You can have a new financial start after declaring bankruptcy, which is one of its main benefits.
The court may dismiss most of your unsecured obligations if you qualify for Chapter 7 bankruptcy.
Secured debt gives the creditor the legal right to take possession of and sell the debtor's assets. It happens when a debtor fails to make payments on a secured obligation. Some examples are a home mortgage or auto loan.
State rules differ significantly in determining which assets you may keep. But, you may be allowed to maintain (i.e., exempt) many of your assets.
When you file for Chapter 7 or Chapter 13 bankruptcy, collection activities must halt.
You cannot lose your employment due to your bankruptcy filing alone.
Disadvantages of Declaring Bankruptcy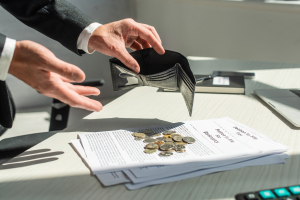 Filers will also be subject to limitations throughout the bankruptcy term. They could experience:
Waiting for years between filings for bankruptcy (if you need it again at a later date);
Losing their present credit cards;
Having their name listed in court records;
Changes in their future financial situation. Bankruptcy could remain on your credit record for 7 to 10 years;
Temporarily hampered prospects of obtaining a mortgage or auto loan; and
Additionally, the court will not forgive your debts all at once. Some non-dischargeable debts are:

Child support;
Alimony;
Student loans;
Divorce settlements; and
Income taxes.
Consult with a bankruptcy attorney to determine which debt categories are eligible for discharge.
Bankruptcy Alternatives You Must Know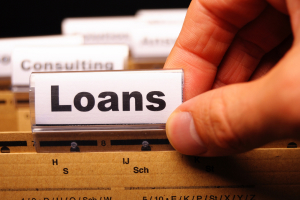 We recognize that you are going through a challenging period. But, it is not entirely necessary to file for bankruptcy. In reality, different forms of aid relief might be more beneficial.
Our skilled team at Fleysher Law will collaborate closely with you to create a thorough legal plan. We are here to lessen your financial stress. Schedule your free consultation with us and find out your alternatives to bankruptcy.
Modifications to Loans
The procedure for loan modifications is comparable to out-of-court agreements. Except that mortgage-specific loan adjustments are available. Through loan modifications, you could:
Reduce your principal balance;
Prevent foreclosure;
Decrease monthly mortgage payment;
Lengthen your repayment term;
Lower your interest rate; and
Remove late penalties.
Homeowners can use loan modifications as effective strategies. However, obtaining a loan modification can be extremely time-consuming and challenging. It will help if you talk to a skilled legal counsel.
Debt Consolidation
Debt consolidation is the act of paying off all of your existing debts with one sizable loan. The interest rate on the consolidation loan can be less than your present interest rate. Additionally, it could lengthen the time you have to repay the debt.
Most borrowers like to have just one payment due each month. And they could have that rather than worrying about several obligations.
Out-of-court Debt Settlements:
Agreements reached outside of court are enforceable contracts. Through an out-of-court settlement, you might be able to:
Cut your monthly payment;
Lengthen the payback period; and
Reduce your overall debt.
Most of the time, creditors are open to negotiating. They would prefer to receive a smaller sum of money than nothing at all.
Why Hire Experienced Bankruptcy Attorneys?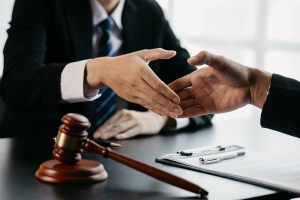 The bankruptcy law is intricate. Bankruptcy proceedings may be a very trying and emotional experience. You would risk losing your possessions and other assets when you go through it alone. At Fleysher Law, our seasoned Tampa bankruptcy attorneys will guide you through the entire process.
A knowledgeable bankruptcy attorney will analyze your current financial situation in detail. They could advise you on the best course of action for you. If you choose to file, you will also get a thorough rundown of your obligations and rights.
You can prevent future problems by hiring someone familiar with the procedure, laws, and rules. They will also help you make critical decisions about paying off your debts. You can count on your lawyer to give you the legal counsel you need to make crucial decisions.
Overall, Tampa bankruptcy attorneys do an excellent job of ensuring that your case proceeds without mishap. With legal representation, you can benefit fully from your fresh start.
Tampa Bankruptcy FAQS
Our law firm has handled bankruptcy cases for many years. Clients routinely ask the same questions, and answers may or may not apply to your situation.
It is crucial to consider talking about your unique circumstances with a bankruptcy attorney. Here at Fleysher Law, we have the training, expertise, and experience to assess your financial condition. Our legal team will explain your case's specifics to you.
Schedule Your Free Consultation With Our Tampa Bankruptcy Attorney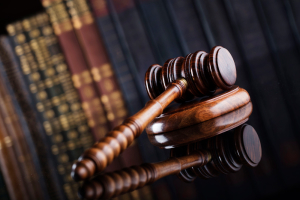 You shouldn't feel alone or ashamed filing for bankruptcy or seeking protection from creditors. Putting off seeking legal counsel can lead to expensive financial charges. Worse, you could lose your assets. Our legal team is here to deliver instant help by employing bankruptcy legislation.
Our lawyers at Fleysher Law could provide you with the most acceptable bankruptcy alternatives. We can help resolve your debt issues and obtain the new start you deserve. Get in touch with our Tampa bankruptcy lawyer immediately.