Jacksonville Bankruptcy Lawyer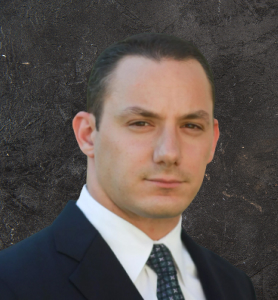 Despite our best efforts to make ends meet, an unexpected reduction in income would send most of us into a debt spiral that would be hard to escape. If you're in this situation, a Jacksonville bankruptcy lawyer may be able to provide some advice to clear your debt and help you start over.
Despite the fact that a bankruptcy filing can help eliminate your debt and start over, the decision to file for bankruptcy can be a tough one to make. The legal processes, forms, and rules behind bankruptcy can be confusing and even treacherous for debtors filing their case pro se (without a lawyer).
Seeking legal counsel from an expert, such as an experienced local Jacksonville bankruptcy lawyer, can provide insight into the benefits and pitfalls of bankruptcy. A good bankruptcy lawyer will advise you on how, when, and under which chapter of bankruptcy to file so you can make the best of your filing and bankruptcy discharge.
When you're looking for honest and informed legal advice, call Fleysher Law at (888) 886-0020 to book your free consultation.
Our Experienced Jacksonville Bankruptcy Lawyer Can Help You Get Relief From Your Debt Problems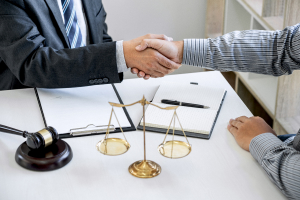 The attorneys at Fleysher Law provide comprehensive bankruptcy assistance. From the free initial consultation to rebuilding your credit, our legal team will be by your side throughout. Here's how our Jacksonville lawyer can help you get through this challenging time:
Bankruptcy planning. During the preparation phase, we will thoroughly evaluate your case and determine the bankruptcy alternatives suitable for your case. If bankruptcy is the only way to proceed, we'll help you identify which type of bankruptcy suit your situation best.
Bankruptcy preparation. We can help you prepare all the necessary documents for filing. Furthermore, we'll also help you identify the value of your assets, dischargeable debts, and exemptions.
Guidance during the bankruptcy process. The bankruptcy process can be lengthy and complicated. Fortunately, our team can help make it simple and seamless. We'll keep you updated on the status of your case and ensure that deadlines are met.
Credit repair assistance. After your bankruptcy has been discharged, we can help you rebuild your credit score. We'll provide you with vital resources and advice on how to get back on your feet financially.
Our bankruptcy law firm offers more than just bankruptcy law assistance. As a debt relief agency, we also provide legal help for estate planning, short sale, foreclosure defense, and more.
Types of Bankruptcies We Handle in Jacksonville
While there is a wide variety of bankruptcy cases in Florida, Chapters 7 and 13 are the most commonly sought debt relief solution by many South Floridians.
Chapter 13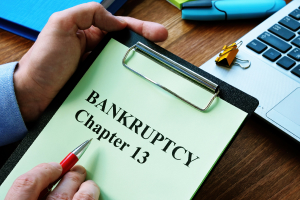 Chapter 13 of the bankruptcy code is also known by some people as the wage earner's plan. This bankruptcy type allows individuals with a regular source of income to repay their debts.
The repayment plan is usually spread over three to five years. Chapter 13's repayment scheme is similar to Chapter 11 or business bankruptcy. However, Chapter 13 is reserved solely for individuals earning a regular income.
Before you decide on filing a Chapter 13, it's best to consult with a Chapter 13 lawyer first. They can help you recognize the risks and benefits of this type of bankruptcy.
Advantages of Chapter 13 Bankruptcy
Asset retention: One of the significant advantages of Chapter 13 is that it can help you keep your properties, such as your home and car.
Flexible repayment plan: With Chapter 13, you can pay your debt through a manageable and flexible repayment plan. Your repayment plan is customized on your income, expenses, and ability to pay.
May relieve you of other financial obligations: In some cases, Chapter 13 can also help you eliminate other unsecured financial obligations, except alimony and child support.
Disadvantages of Chapter 13 Bankruptcy
Long payment term: The repayment plan usually takes three to five years.
Stay on your credit for ten years: Chapter 13 bankruptcy will stay on your credit report for ten years, and this may discourage creditors from approving you for new lines of credit.
Obtaining loans may be challenging: Since Chapter 13 bankruptcy will stay on your credit report for ten years, applying for new loans during that period may be challenging.
Chapter 7
Chapter 7 of the bankruptcy code is known to many as liquidation bankruptcy. This type of bankruptcy is suitable for individuals with little to no disposable income.
In Chapter 7, the court will assign a trustee to oversee your case. The trustee's job is to sell your nonexempt assets and use the proceeds to pay your creditors. Once all creditors have been paid, you will be discharged from your obligations, and your case will be closed.
Since this bankruptcy type risks losing all your assets, consulting with a Chapter 7 lawyer is vital. They can help you identify alternatives to bankruptcy and help you keep your property.
Advantages of Chapter 7 Bankruptcy
Quick debt relief: Chapter 7 bankruptcy is one of the fastest ways to eliminate your debt. You can be free from a large majority of your financial obligations in as little as three to six months.
No repayment plan: Your trustee will be responsible for repaying your creditors using the proceeds from the sale of your nonexempt assets. This process removes the need for a repayment plan.
Protection from debt collectors: Once you've filed for Chapter 7 bankruptcy, an automatic stay will go into effect. This court order will protect you from creditors and debt collectors.
Disadvantages of Chapter 7 Bankruptcy
You lose most of your assets: One of the significant disadvantages of Chapter 7 bankruptcy is that you may lose most, if not all, of your nonexempt assets.
Stays on your record for ten years: Similar to Chapter 13, Chapter 7 stays on your record for ten years, making it hard to get new lines of credit.
Secured debts are non-discharged: Another disadvantage of Chapter 7 is that some of your debts, such as student loan debt and back taxes, can't be discharged.
How Does Filing for Bankruptcy Help?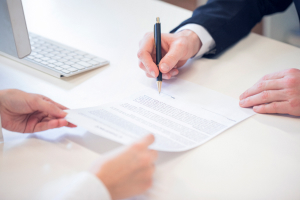 There are many ways bankruptcy might be able to help alleviate your situation.
Bankruptcy can provide an avenue to start anew: Filing for bankruptcy can be a way to give yourself a fresh start. Depending on which type of bankruptcy you file, you can break free from most of your debts.
It prevents creditors from harassing you: Once you've filed for bankruptcy, an automatic stay will go into effect. This court order deters creditors from contacting you or taking legal action against you.
It can delay foreclosure or repossession of assets: Filing for bankruptcy can also delay foreclosure or repossession of your properties. This extra time may allow you to catch up on your payments or sell your property.
Despite the advantages presented by bankruptcy, not everyone can qualify for it. Because of this, consulting with Jacksonville lawyers is essential to ensure that bankruptcy is the ideal option for you.
Qualifying for Bankruptcy in Jacksonville, FL
Qualifying for bankruptcy in Florida requires you to pass a means test. The means test analyzes your financial situation to see if you qualify for Chapter 7 bankruptcy.
If your income lies below the median income, you will pre-qualify for Chapter 7 bankruptcy. If your income sits above the scale, you'll need to complete the means test to see if you can still file for Chapter 7 bankruptcy.
To complete the means test, you'll need to gather financial information, such as your income, expenses, and debts. Once you have this information, you must fill out the means test form and submit it to the court.
If you don't qualify for Chapter 7 bankruptcy, you may still be able to file for Chapter 13 bankruptcy.
Debts You Cannot Discharge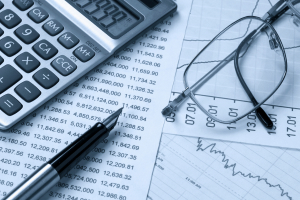 By now, you already understand that the court cannot eliminate all of your debts. These non-terminable debts are commonly secured debts. Some examples of these are:
Child support and alimony;
Tax liens such as federal, state, and local taxes;
Malicious or personal injury debt;
Wrongful death debt;
Unlisted debt;
Student loan debt.
The application of these non-dischargeable debts may be different for everyone. Discussing your situation with Jacksonville bankruptcy attorneys can help you understand how these debt regulations apply to you.
Protecting Property With Florida Bankruptcy Exemptions
Similar to most laws, bankruptcy law contains various exemptions. Qualifying for some, or even all, of these exemptions can significantly minimize asset loss and preserve rights. Here are some of the Florida Bankruptcy Exemptions:
Jacksonville bankruptcy lawyers are proficient and well-versed in all aspects of bankruptcy law. They can help you understand how these exemptions apply to your case and help preserve your rights.
Jacksonville Bankruptcy FAQs
Contact Fleysher Law to Speak with a Jacksonville Bankruptcy Attorney Near You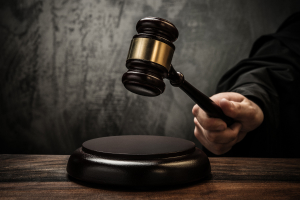 If you're on Google searching for a "bankruptcy attorney near me," the team at Fleysher Law can help. We offer a free consultation and 0% down payment plans to give you the legal assistance you need without breaking the bank.
Our knowledgeable and experienced Jacksonville bankruptcy attorney will guide you through every step of bankruptcy relief, from filing to discharge. Call us now at (888) 886-0020, or you may also reach us through our website's contact page.
We also provide legal assistance in family law disputes, real estate law challenges, and business law disputes.