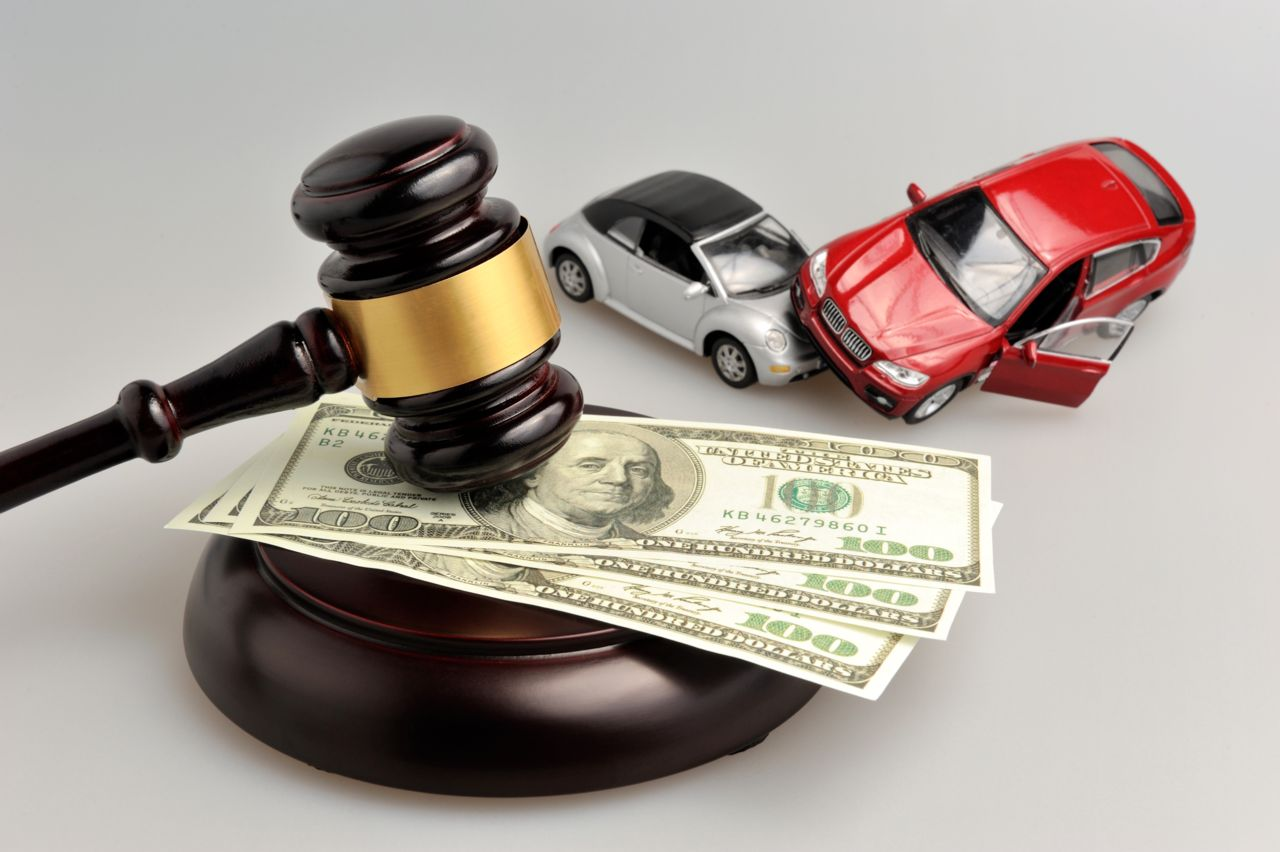 Uninsured & Under Insured Drivers in Florida
A recent report from PolicyGenius shows that Florida currently ranks 10th in the nation in number of serious car accidents. The sobering statistics show that in 2019, more than 3,000 Floridians died in motor vehicle accidents. Another study from the Insurance Information Institute shows that Florida ranks 6th in the nation for the most uninsured drivers. According to the study, over 20% of Florida's population is driving around without insurance. These numbers are even more upsetting when you consider that Florida is a "No-Fault" state. That means even those 80% of insured drivers may not be carrying bodily injury coverage on their auto insurance policy. Unfortunately, the resulting uninsured debt often forces both the injured persons as well as the at-fault drivers to file bankruptcy.
In Florida, the average driver carries a policy that covers only the minimum legal coverage requirements. Those limits are capped at just $10,000. Obtaining and maintaining meaningful bodily injury coverage can be expensive. For that reason, many Florida drivers skimp on the coverage and cross their fingers.
Florida Uninsured Motorist Coverage
In serious car accidents where a driver or passenger suffers bodily harm, medical expenses can be financially catastrophic. If the at-fault driver had bodily injury coverage, that policy would help pay the injured parties' medical bills and expenses (up to the policy limits). If the at-fault driver did not have sufficient coverage, or no bodily injury coverage at all, then the injured party will bear the burden of paying for the medical expenses. Unfortunately, that injured person will only be reimbursed for their loss if he or she had "uninsured motorist" coverage.
Uninsured Motorist coverage allows the injured party to look to his or her own insurance company for help in the absence of adequate insurance from the at-fault party. In that case, the injured party's insurance company would pay the injured party on behalf of the at-fault party. After all amounts are paid out to the injured/insured party, the insurance company would then sue the at-fault party for all the money they had to pay their client as a result of the at-fault party's negligence. This process is called "Indemnification."
In Florida, the Owner of the car can be held just as responsible as the Driver
Also worthy of mention is Florida's "Dangerous Instrumentality Doctrine." This allows the injured party to hold accountable not only the at-fault driver, but also the owner of the car if the driver was operating the vehicle with the owner's permission. For example, imagine you lend your car to a friend to run an errand. Your friend then causes an accident and injures someone. When that injured person sues for damages, they will have the right to sue both your friend and you. The logic behind this is that a car is a serious piece of equipment and a potentially dangerous instrument. Dangerous instruments should be looked after and secured in order to prevent accidents.
Florida Auto Negligence Judgments
If the insurance company sues the at-fault driver and obtains a judgment then the insurance company will be able to garnish the at-fault driver's wages, freeze their bank accounts, and levy against their assets. These judgments are often in the amount of tens or hundreds of thousands of dollars. What's more, judgments entered in auto negligence lawsuits allow the insurance company, or the collection attorneys they hire, to suspend the at-fault person's driver's license. The license will remain suspended until the debtor pays the judgment amount, enters in to a settlement agreement, or discharges the auto negligence judgment by filing bankruptcy. These auto negligence debts stemming from car accidents are dischargeable in both Chapter 7 Bankruptcy and Chapter 13 Bankruptcy.
Without an uninsured motorist policy, the injured party would have to seek the money from the at-fault party directly. This typically would require filing a lawsuit and obtaining a judgment. However, collecting on the judgment can be difficult or impossible if the at-fault party has no money, income, or assets. Further, the at-fault party can discharge the judgment in bankruptcy, leaving the injured party with no way to recover. In Ch. 7 Bankruptcy, the debt would be completely discharged and wiped out. In Ch. 13 bankruptcy, some small portion of the debt would be repaid over 3 or 5 years.
Is filing Bankruptcy the best way to handle an Auto Negligence Judgment in Florida?
If you caused an accident and did not have adequate coverage you should speak with a debt lawyer or local bankruptcy attorney to understand the bankruptcy process. Speaking with an attorney experienced in auto negligence defense and bankruptcy law will help you figure out the best option to prevent an auto negligence judgment from being entered against you. Your options will likely be to defend the case, work out a settlement with a reduction to the balance owed and a payment plan, or discharging the auto negligence judgment debt in Chapter 7 bankruptcy or Chapter 13 bankruptcy. In addition to the auto negligence judgment, your bankruptcy attorney may help you discharge most other unsecured debt. These unsecured debts that are discharged in bankruptcy include credit card debt, hospital bills, doctor bills, medical collections, personal loans, car & auto repossession deficiencies, and more. Filing bankruptcy will immediately stop all collections lawsuits, wage garnishments, driver's license suspensions, and creditor harassment that comes from creditors trying to collect on your debt. If you are unable to afford to prepay your bankruptcy attorney fee, you may be able to pay the bankruptcy attorney fee in a flexible payment plan.
Case Study: Bankruptcy Attorney sued GEICO and won after an Auto Negligence Lawsuit was Discharged in Bankruptcy
The protections bestowed upon debtors in bankruptcy are instant and nearly absolute. The best Florida bankruptcy lawyers can help you get debt relief when you file bankruptcy and can also make sure your rights are protected after your case is filed. I recall a bankruptcy case from a few years ago in which I represented a debtor who was getting sued by GEICO insurance for indemnity in an accident in which my client was at fault and did not have adequate bodily injury coverage. GEICO sued my client and he came to me to discuss his options. We decided that a Chapter 7 bankruptcy was the best way for him to put this accident behind him and move on with his life. Needless to say, he learned his lesson and has maintained adequate insurance ever since.
However, GEICO's attorney and law firm resumed collection efforts and their lawsuit after the bankruptcy court entered the bankruptcy discharge despite being warned several times by me, the bankruptcy attorney, against doing so in violation of the bankruptcy laws. GEICO's lawyers went as far as obtaining a judgment and suspending my client's license even though the debt had been properly discharged in his bankruptcy filing. I utilized the punitive powers of the bankruptcy code to sue GEICO and their attorneys to obtain a very significant judgment in favor of my client that made up for his trouble.
"How Can I Find a Local Bankruptcy Attorney Near Me?"
If you have any questions about auto negligence defense, auto negligence settlement, or auto negligence bankruptcy, please contact my office to have all your questions answered by a local bankruptcy lawyer near you. An experienced bankruptcy lawyer can help you determine the best way to deal with an auto negligence lawsuit as well as explain any potential debt relief and legal services options you may have. The attorneys in our law office have been helping clients throughout Florida obtain debt relief, file Chapter 7 Bankruptcy, and file Chapter 13 Bankruptcy since 2010. We have filed thousands of bankruptcy cases for our clients and would be happy to speak with you to determine whether bankruptcy relief is the right option for you.